Florida is under A STATE OF EMERGENCY because of Hurricane Ian, and insurance companies are operating under different catastrophe procedures. So, we put together a few things for commercial property owners to KEEP IN MIND ABOUT INSURANCE COMPANIES while we work on your hurricane damage claim!
#1 Insurance Companies Are NOT Your Friends!
Insurance companies will not always act in your best interest when it comes to your property's hurricane damage claim. In some cases, their adjusters are even given bonuses for the number of claims they can settle in the best interest of the insurance company rather than the policyholder. Insurance company adjusters know all the tricks of the trade to get you to accept an unfair and low settlement amount.
What can you do to ensure the best outcome for your claim?
A public adjuster is a third-party insurance professional that works for YOU, not your insurance company. Public adjusters are licensed to negotiate with your insurance company on your behalf should you be experiencing a denied, lowballed, or even a closed insurance claim. They have the necessary experience to:
– File your damage insurance claim.
– Document all the damage.
– Create an estimate of all your damage.
– Negotiate with the insurance company on your behalf.
– Communicate with everyone involved in the process.
– Get you the best possible settlement.
#2 Insurance Companies Are OVERWHELMED and WILL NOT PRIORITIZE Your Claim!
When disaster strikes, insurance companies will receive an influx of claims. Because of this, insurance companies can't possibly give your claim the attention it deserves, regardless of the severity of the damage. In some cases, you can be waiting on hold with your insurance company for HOURS before someone even answers the phone!
As public adjusters, we will constantly communicate with your insurance company. This is to ensure that you are always in the know about where your claim is holding. We are always fighting on your behalf to collect the money you need to return your commercial property to its pre-loss condition.
#3 Repairing Your Damage vs Replacing Your Damage
Insurance companies will do whatever it takes to give you the lowest possible settlement. In most cases, this means the difference between repairing the damages to your property or outright replacing them. Repairing might fix the issue, but it does not guarantee a long-term solution to the immediate problem. Replacing the damage will cost more than repairing it, but you will have a permanent solution for your commercial property.
To combat this, we have access to a team of professionals with decades of experience who will scope the property. We then create a comprehensive proof of loss that will allow us to maximize a policyholder's claim!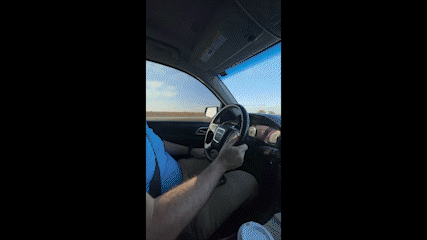 #4 Insurance Companies WILL IGNORE A LOT of Your Commercial Property's Damages
Insurance company adjusters are overworked and overwhelmed with the number of properties they need to inspect. Sometimes, the insurance company's adjuster may just show up on your property's doorstep to perform an inspection without prior warning. Because of this, they will oftentimes be forced to rush through your inspection and possibly miss many areas of damage.
When you work with a public adjuster, they will schedule a time with the insurance company's adjuster to inspect your property. Your public adjuster will then create their own comprehensive damage estimate that will detail the full extent of your hurricane damages and present them to your insurance company.
#5 Your Insurance Company is Not In the Business of Paying, But We Are In The Business of Getting You Paid
Following a hurricane, insurance companies will offer smaller settlements because they KNOW that you aren't a contractor or an insurance expert. In some cases, an insurance adjuster will try to do everything they can to get you to accept a lower settlement amount.
Your insurance company is operating under catastrophe procedures that may change daily. If you are issued a payment or any notice that requires a signature from your insurance company, forward this information to your public adjuster immediately.
Do not sign anything unless it comes from your public adjuster with an explanation and agreement. Just because the company makes the determination doesn't mean that the public adjuster agrees with it. They will continue to work towards a full and final settlement so that your contractor isn't left without funds.
Every Single Hurricane Damage Claim is Different!
Each commercial property is custom-built with its own insurance needs. The extent of damages is different for everyone, which means that each claim requires different attention to detail. In fact, every claim is handled by a different insurance adjuster, who each has their own procedures and processes.
When working with a public adjuster, the extent of your damages and well-being are prioritized. They will consistently update you on what's going on with your claim. That way, you can rest easy knowing that everything is being handled.
Benefits of Using a Public Adjuster
Studies have shown that by using a public adjuster, you could receive more as a settlement than filing a claim on your own.
When you use a Public Adjuster
When you file a claim on your own
Works for YOU, not your insurance company!

Negotiates with your insurance FOR you!

Manages every step of your claim!

They create an estimate of ALL of your damages for your insurance to review!

No upfront fees or out-of-pocket expenses!
Your insurance company can take advantage of you NOT being an insurance expert!

The value of your damages might not be assessed properly.

You might miss important details within your policy.

You spend HOURS on the phone dealing with the insurance company.
Your Large Loss Adjuster, powered by Bulldog Adjusters, provides expert knowledge on large commercial claims and brings along a team of experienced professionals to scope the property and handle the entire claims process from beginning to end. We saw the struggle contractors and business owners were having with large losses and knew we had to step in! We're licensed in 47 states and Washington, DC, with a mission to ensure a fast and simple claims process with a focus on making sure everyone involved in the claim is updated and informed.